Upcoming Events
4th ANNUAL SPEECH REGIONAL CANCER HEALTH DISPARITY CONFERENCE
May 12, 2022
Hosted by Hunter College of the City University of New York| 695 Park Avenue, New York, NY 10065
Will Take Place as a Virtual Conference
Conference Highlights:
General opening session featuring a keynote speaker and SPEECH investigators
Poster presentations by students, postdocs and junior faculty
Access the SPEECH Conference Webpage Here
Open to all  students, faculty, researchers, staff and the community. Attendance is free!
Register here for the Conference by April 29, 2022
Abstract Submission Link: https://forms.gle/71R4JimeFvzAxv1v9
(Google Account is necessary to access abstract submission site)
---
12th AACR Conference
On The Science of Cancer Health Disparities in Racial/Ethnic Minorities and the Medically Underserved.
In association with the AACR Minorities in Cancer Research Council
Sept 20th-23rd, 2019 -Hilton San Francisco Union Square, San Francisco, California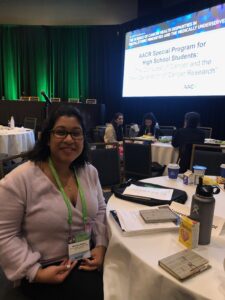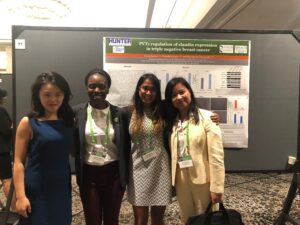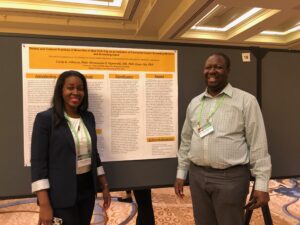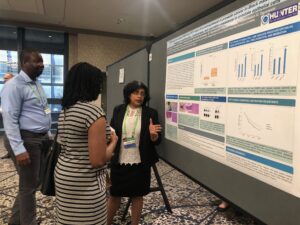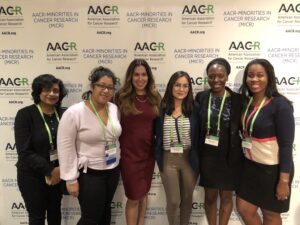 Conference Participation
In April 2019, Trainees Michelle Naidoo and Cristina Zambrano presented their work at the 12th AACR Conference in Atlanta Georgia.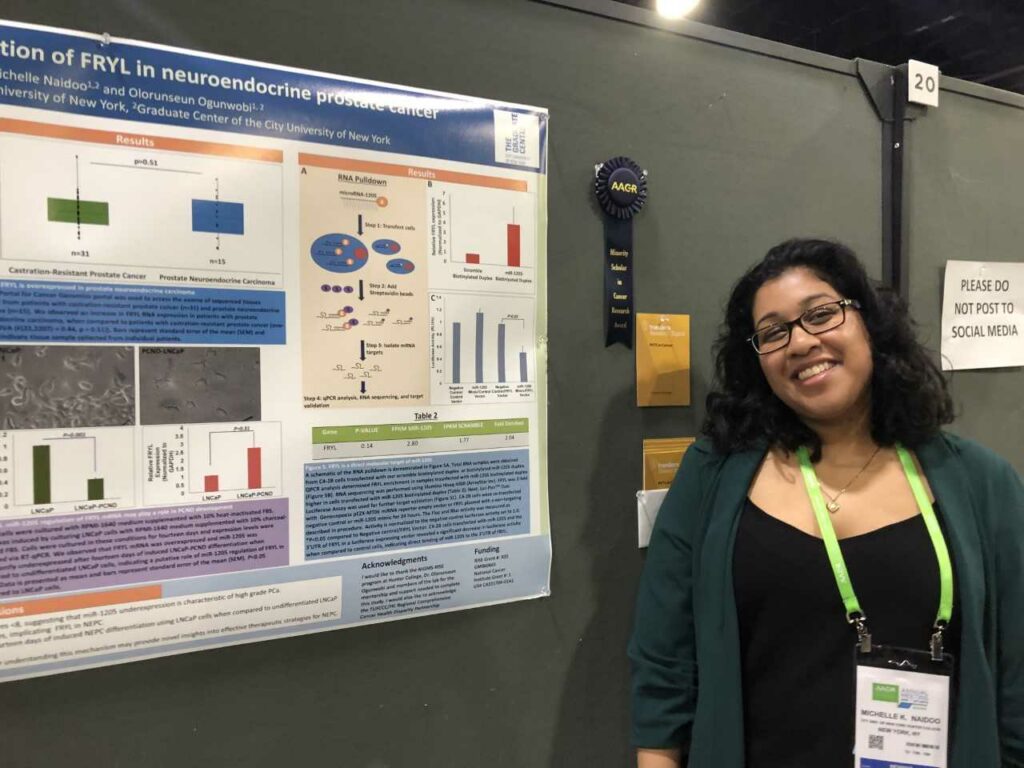 Michelle Naidoo – PhD Candidate at Hunter College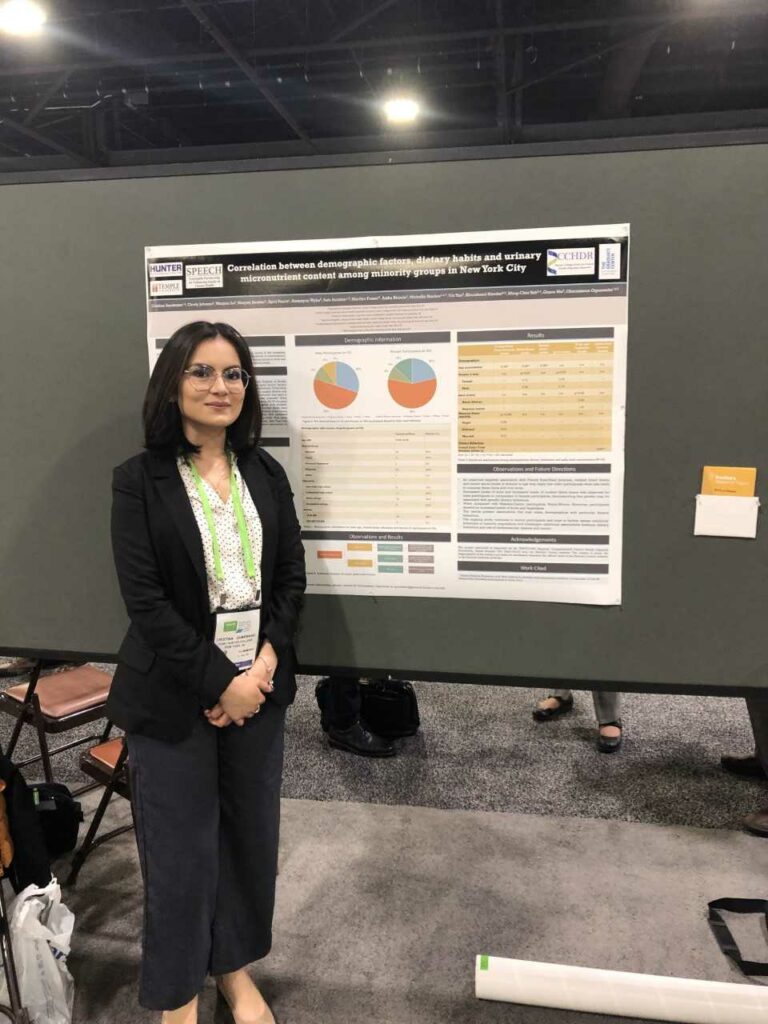 Cristina Zambrano – Hunter Graduate Trainee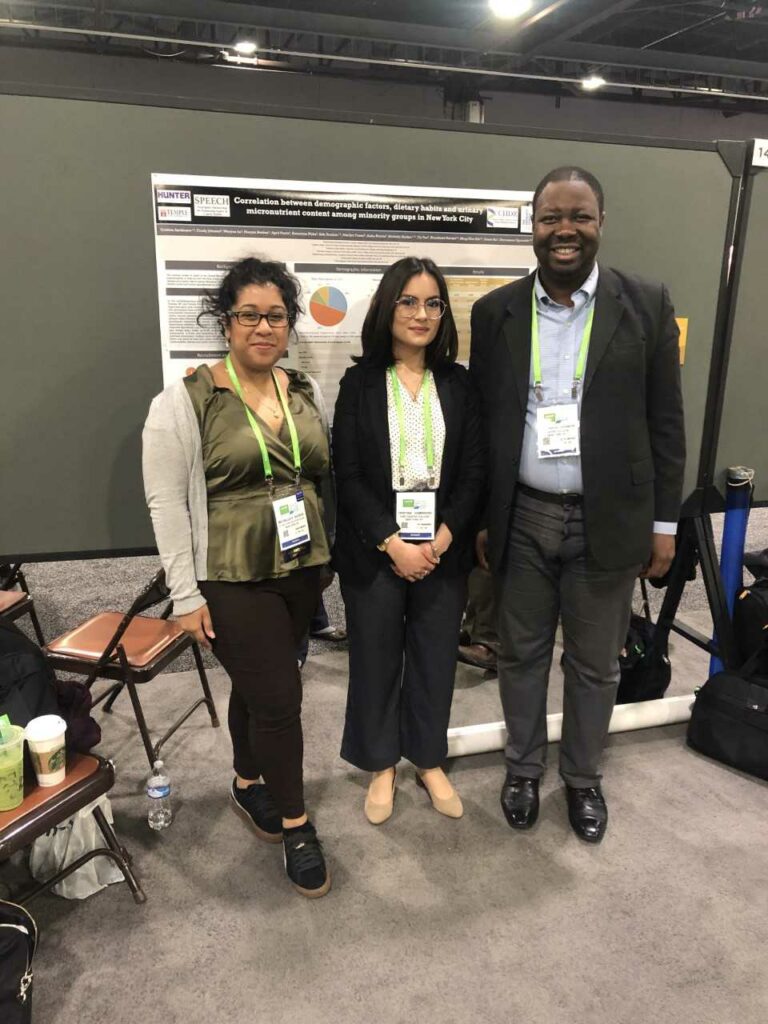 Michelle Naidoo, Cristina Zambrano & Dr. Ogunwobi~ Principal Investigator & Director of CCHDR
TUFCCC/HC 1st Annual SPEECH Regional Cancer Health Disparity Conference
In May 2019, a 2 Day TUFCCC/HC Regional Cancer Health Disparity Partnership
Program Steering Commitee Meeting was held at Temple University, Philadelphia PA. Students, Trainees and Junior Faculty from Hunter College, Temple University and Fox Chase Center presented their amazing work.